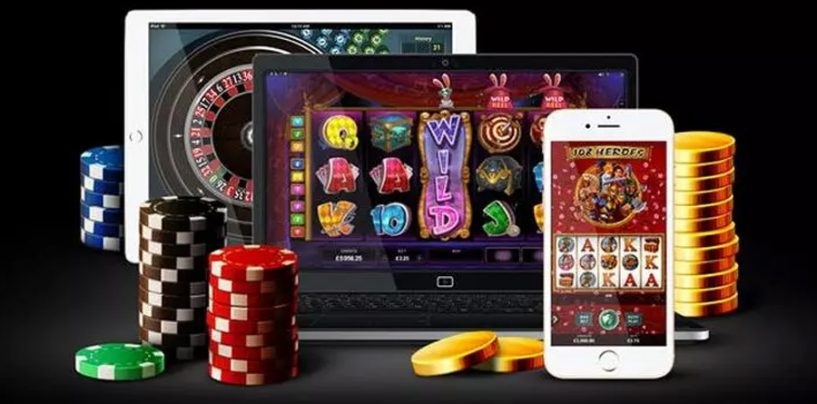 The gamble feature is a popular addition in many online slot games because it allows users to increase their winnings. The gamble feature, also sometimes called an interesting game, is an optional side game that pops up after you win a spin on an online slot. It allows you to guess the color or suit of the next card drawn to double or even quadruple your winnings from that spin. Essentially, it allows you to risk your current winnings from a spin for the chance of increasing them significantly. But if you guess incorrectly, you lose all the winnings from that spin.
The gamble feature is not available on all online slots. Game developers choose whether or not to include it in their slots. If the slot you're playing has a gamble feature, it will automatically appear on the screen after any winning spin. You'll then have the choice to click on a button to access the gambling game, or you can collect your winnings and continue playing the base game as normal. The gamble feature is always completely optional.
What games are available in the gamble feature?
Guess the color – A face-down playing card appears and you have to guess if the color will be red or black when flipped over. It doubles your winnings if correct.
Guess the suit – Same concept except you must guess the exact suit – hearts, diamonds, clubs, or spades.
Wheel spin – This shows a spinning wheel divided into sections assigning different multipliers, anywhere from 2x to 100x your winnings. Wherever the wheel stops is how much your winnings are multiplied by.
Ladder game – You start on the ground and click to move up rungs, earning bigger multipliers as you move up. You can stop and collect at any time or risk going higher for bigger multipliers.
The most common is a simple color guess double-up game. However, different slots may offer alternate gambling games with higher risk/reward ratios.
Are the gamble games fair?
One common question around the gambling feature is whether the games are random and fair. The short answer is yes – they rely on random number generators like the base slot game. Reputable online casinos undergo audits by third parties to ensure their RNG technology creates fair results in all games. So, while the gamble feature adds excitement, the odds are random as advertised. The house still has an edge in any casino game. While you can get lucky in the short term, the gamble feature aims to benefit the casino over thousands and thousands of spins.
Best strategy for the gamble feature
It's wise to collect larger spin wins and only gamble smaller amounts you won't miss as much if you lose. Never chase losses by gambling more hoping to win back money you've lost. Decide on a specific win amount you're happy with before playing and immediately collect if you reach it. Don't get caught up risking that amount again. After a big gamble win, return to the main game rather than risk losing your new higher balance in the side เว็บใหม่มาแรง 2023 game. Some players have a feeling about colors or a "lucky" suit.
About Author